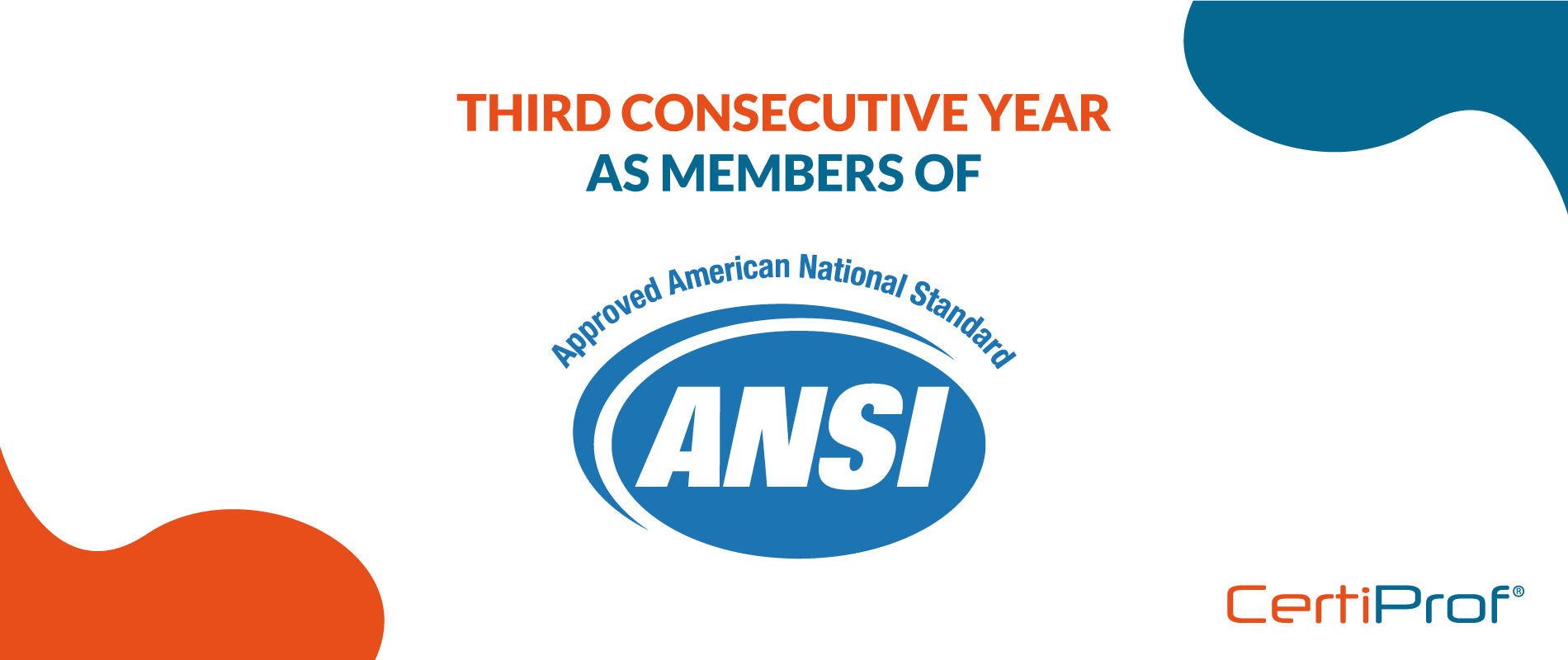 Membership with ANSI
(American National Standards Institute)
CertiProf, a leader in professional certifications, is proud to announce its third consecutive year of membership with ANSI (American National Standards Institute) a private non-profit group that supports voluntary standards and conformity assessment systems that apply to products, processes, services, systems, and personnel.
CertiProf is part of a community of more than 1000 members who represent 270,000 companies, professional societies, trade associations, government agencies, and labor organizations, lobbying for 30 million professionals, and covers nearly all the industries in the world.
As members of ANSI CertiProf Commits to protect and promote business, ensure public safety, and support the economy.
Being part of this Institute shows the alignment and respect of CertiProf to all the regulations and International standards that support the certifications and issued badges to all the Lifelong learners.
The American National Standards Institute is a private non-profit organization that oversees the development of voluntary consensus standards for products, services, processes, systems, and personnel in the United States. The organization also coordinates U.S. standards with international standards so that American products can be used worldwide.
For more information about ANSI: https://www.ansi.org/news/standards-news/all-news/2019/09/ansi-welcomes-new-members-30
About CertiProf
CertiProf® is a globally recognized certification body that includes a partner community with over 900+ training companies worldwide. More than 800,000 certified professionals have validated their knowledge in agile practices in programs such as Scrum, DevOps, Design Thinking, and OKR, among others.