At CertiProf, we rely on Subject Matter Experts (SME) to provide industry expertise to develop and maintain our certifications. Input from IT professionals working in the field is crucial to us for the development of relevant content.
If chosen to participate, the SME will work with our staff to create or review items associated with emerging technology certifications such as skills, best practices, and micro-credentials for IT, Business and Security professionals.
We always make sure our SMEs are acknowledged for their invaluable contributions, so any SME who participates will be provided a digital badge of SME status.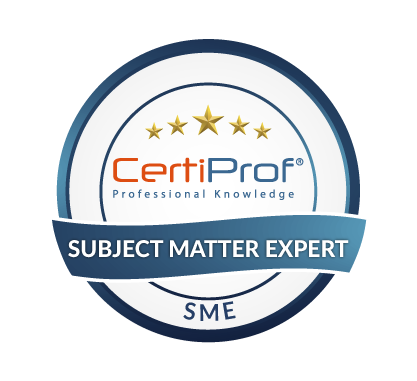 Note: Please be advised that this is not a job opportunity. The Subject Matter Expert (SME) program is a collaborative based program.